News après la fin du mercato
News after the transfer window ends
Après cette impressionnante crise sanitaire et maintenant économique, j'espère que vous allez bien et que l'avenir ne sera pas trop morose. Mon enthousiasme me porte à croire que non car je crois en l'homme pour que le positivisme reprenne vite l'ascendant.
After this impressive health and economical crisis, I hope everyone is well and that the future won't be too gloomy. My enthusiasm leads me to believe it won't because I trust in people so that positivism can win.
Ceci dit, notre saison s'est terminée en eau de boudin avec un choix délicat à faire pour notre Fédération : rendre cette année sportive d'interclub blanche ! C'est-à-dire qu'aucun résultat par équipe ne sera retenu.
That said, the season ended in black pudding with a delicate choice to make for our Federation: make this year of white interclub sports! In other words, no team results will be retained.
Je souhaite aussi évoquer avec vous un point contextuel. En effet, le club d'Aulnay sous-Bois ne souhaite pas se réinscrire en Top12. La FFBaD nous a sollicité pour nous inscrire en Top12 à sa place. Après consultation de nos joueurs, nous avons décidé de refuser cette proposition et choisi de rester en Nationale 1 la prochaine saison.
I would also like to raise a contextual point with you. Indeed, the Aulnay sous-Bois club does not wish to re-register in Top12. The FFBaD asked us to register for Top12 instead. After consulting our players, we decided to refuse this proposal and chose to stay in National 1 the next season.
Les raisons sont multiples. D'une part, sportive parce que nous souhaitons monter en Top12 par des victoires sur les terrains. D'autre part, économique, car au vu de la situation, nous avons préféré la prudence dans la construction de notre budget prévisionnel, et la constitution de notre équipe 1. Monter en Top12 aurait demandé d'aller chercher des ressources supplémentaires chez nos partenaires. Nous ne pensons pas que ce sera leur priorité du moment. Nous restons donc sereins et sages.
There are many reasons. On the one hand, sporty because we want to climb to the Top12 by winning on courts. On the other hand, economically, because of the situation, we preferred to be careful in building our provisional budget, and constituting our team 1. To go up in Top12 would have asked to go to look for additional resources from our partners. We don't think it will be their priority right now. We therefore remain calm and wise.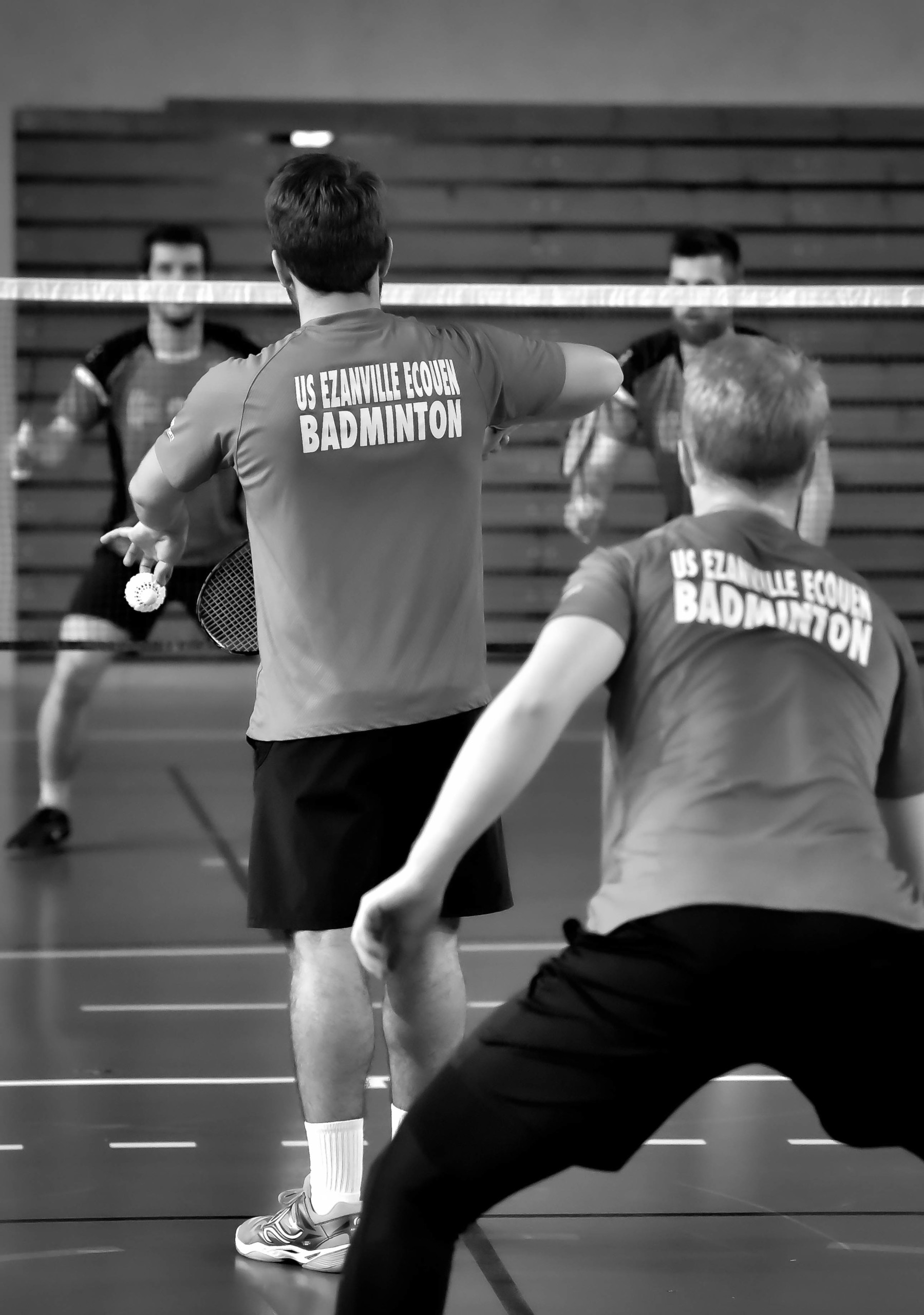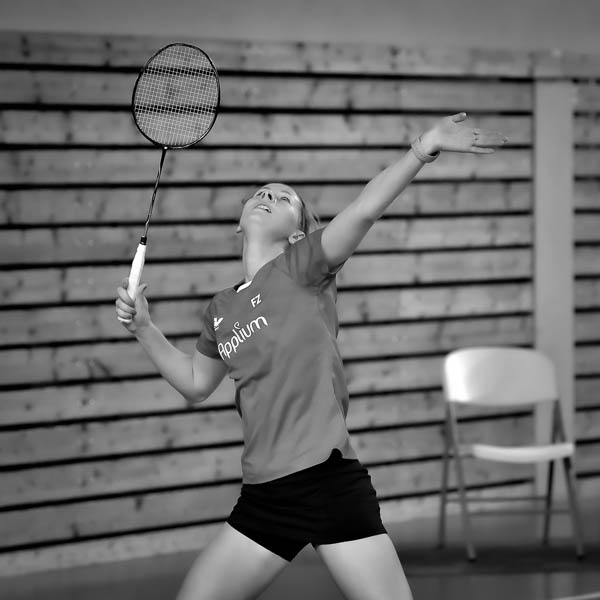 Compte-tenu de ce contexte inédit, de notre situation et de nos choix, le club a dû prendre la douloureuse décision de ne pas renouveler la participation de Victoria la saison prochaine au sein de notre Team.
Après quatre années passées chez nous, dont une année off pour cause de grosse blessure au genou, nous avons décidé que cette saison serait la dernière. Elle a été une actrice majeure de notre accession en Top12 il y a deux ans. Merci Victoria, pour tout et pour ton implication totale dans notre club. Toujours présente et prête à en découdre sur les courts. Quel fight spirit !
Given this unprecedented context, our situation and our choices, the club had to make the painful choice not to renew Victoria's participation next season in our Team.
After four years with us, including one year off due to a big knee injury, we decided that this season will be the last. She was a major player in our accession to Top12 two years ago. Thank you Victoria, for everything and for your total involvement in our club. Always present and ready to fight on court. What a fight spirit!
Après 10 ans, oui 10 ans au club, Lauren a décidé de nous quitter pour retourner au club où elle a démarré le badminton, à Nozay, afin de pratiquer notre passion commune près de chez elle aujourd'hui.
Que dire… Je pourrais écrire un roman sur ce que j'ai pu vivre avec Lauren durant toutes ces années.
Je peux simplement ajouter que Lauren a toujours été là pour le club. Super disponible et toujours prête à dépanner avec une disponibilité sans faille. Elle a le chic pour trouver le mot juste qui remet de la simplicité dans les propos. Une combattante, une puncheuse et une joie de vivre simple et communicative. Je rajouterai, le plus beau revers féminin du monde ☺ Tu vas nous manquer grave !
After 10 years (10 years at the club!), Lauren decided to leave us to get back to the club where she started badminton, in Nozay, in order to practice our common passion next to where she's now living..
What can I say… I could write a novel about what I lived with Lauren over all these years.
I just can add that Lauren has always been there for the club. Super available and always ready to help out with flawless availability. She has a knack for finding the right word that brings simplicity back to the words. A fighter, a punch and a simple communicative joie de vivre. I'd add, the most beautiful female backhand in the world ☺ We will miss you very much!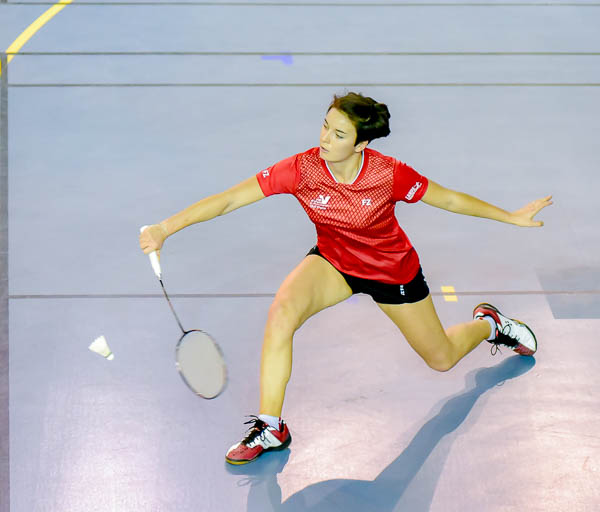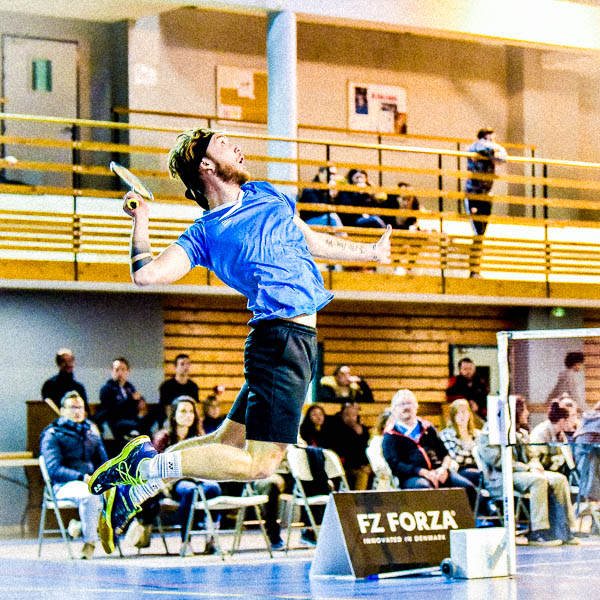 Après l'évocation de ces départs, qui ne sont jamais des choses faciles à vivre chez nous, enfin surtout pour moi, celles et ceux qui me connaissent pourront comprendre ☺, je vais évoquer les arrivées ou plus exactement un retour et une arrivée !
After mentioning these departures, which are never easy things to live for us, especially for me, those who know me will understand ☺, let's talk about arrivals, precisely a return and an arrival!
Oui, ce n'est pas sans émotion, je ne peux pas vous en dire plus (spéciale dédicace), que je vous annonce le retour de Tanguy après un an passé au Chili, tel un troubadour d'un autre temps, voyageant à travers le monde pour découvrir de nouvelles tribus amazones et comprendre le genre humain sous toutes ses facettes. Welcome back, Tanguy, nous sommes ravis de te retrouver !!!
Yes, it's not without emotion, I can't tell you more (special dedication), that I announce the return of Tanguy after a year spent in Chile, like a troubadour of another time, traveling through the world to discover new Amazon tribes and understanding the human race in all its facets. Welcome back, Tanguy, we really enjoy you're coming back!!!
Enfin, la jeune Camille Yvenat nous arrive de Bretagne (du club de Flume), où elle fait partie d'un pôle de joueurs sur Rennes, dirigé par Régis Bridel.
L'USEE Badminton s'associe à la jeune joueuse prometteuse pour l'accompagner dans ses réussites futures. On compte sur vous tous pour l'accueillir comme il se doit au sein de l'USEE Family !
And then, the young Camille Yvenat is coming to us from Brittany (from the Flume club), where she is part of a pole of players in Rennes, led by Régis Bridel.
USEE Badminton teams up with the promising young player to support her in her future successes. We are counting on all of you to welcome her as she deserves it into the USEE Family!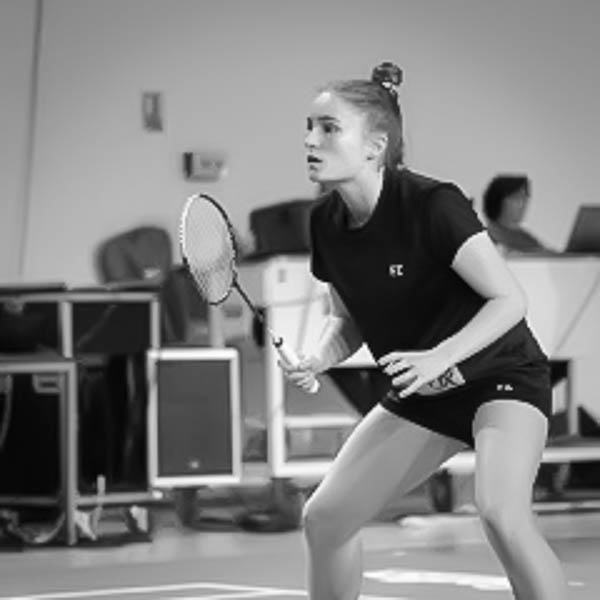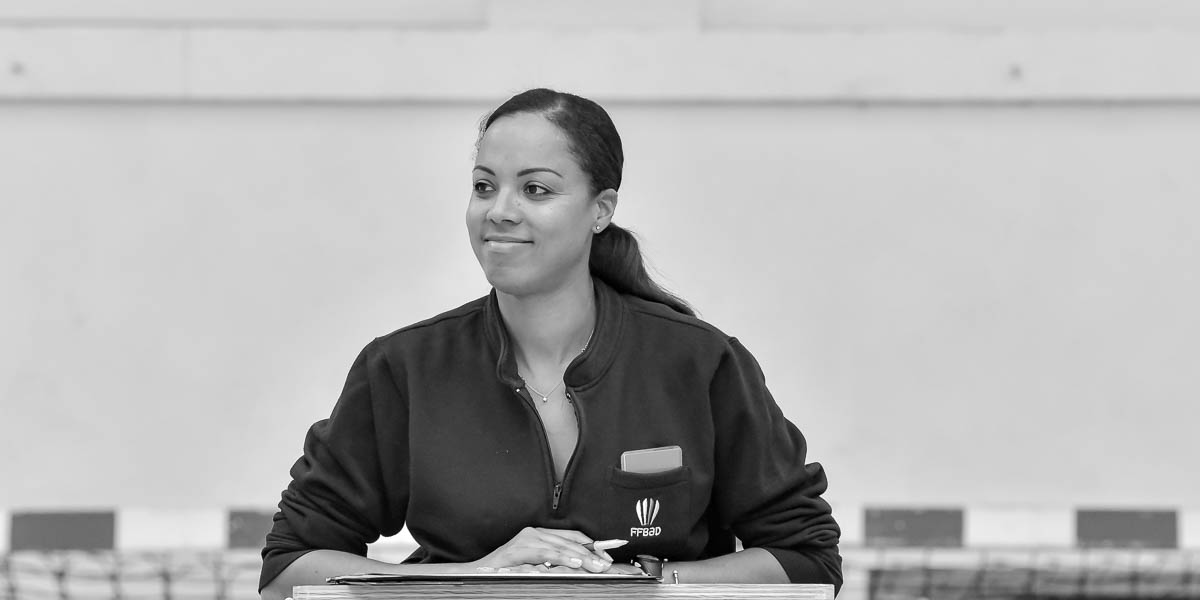 C'est parti, donc pour une nouvelle aventure et une nouvelle saison en Nationale 1. L'USEE Badminton compte sur le support de tous et espère revoir l'équipe de « fans » chaque jour plus nombreuse, nous accompagner encore cette année. On vous l'a déjà dit et on le répète, cela nous fait vraiment chaud au cœur. We like it !
So let's go for a new adventure and a new season in National 1.
USEE Badminton is counting on everyone's support and hopes to see the everyday growing fanclub to follow us again this year. We've told you before and we'll say it again, it's really heart-warming. We like it!
L'équipe sera donc composée de :
Delphine, Flavie, Laetitia, Camille avec un possible renfort durant la saison de Swann (une fois remise de sa convalescence) et de Juliette chez les filles et de Fabien, Grégor, Johnny, Samson et Tanguy chez les garçons.
Et notre arbitre préférée Véronique.
The team will therefore be composed of:
Delphine, Flavie, Laetitia, Camille with a possible reinforcement during the season of Swann (once recovered from her convalescence) and Juliette for the girls and Fabien, Grégor, Johnny, Samson and Tanguy for the boys.
And our favorite referee Véronique.
Je finirais cette news sur le mercato par une phrase de Guy Bedos : "La rencontre est un hasard. Le hasard a un talent fou dans ma vie !"
Je partage complètement cet avis.
Let's end this news on the transfer window with a sentence from Guy Bedos: "The meeting is a coincidence. Chance has a crazy talent in my life! ". I completely share this opinion.
Éric.